Bar codes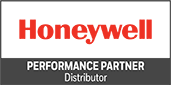 Posnet Polska S.A. is the only official Polish distributor of Honeywell products.
Posnet's offer in the field of barcodes covers a wide range of devices operating independently or as part of a larger whole. They support points of sale and facilitate work in a store, warehouse, transport or production. Among them are various data collectors, barcode scanners that read even damaged codes, label printers, cards for marking and high-quality prints, as well as price verifiers. Top-quality devices at an affordable price!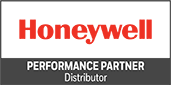 Devices in barcode category distributed and sold by Posnet are always of the highest quality, the latest technology and a good price. They can work in any, even the most difficult conditions, and are resistant to dust and dirt. The offered devices are easy to use and effective in operation. Their elegant design makes them look great in any situation.