Bar codes - Label printers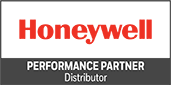 Posnet Polska S.A. is the only official Polish distributor of Honeywell products.
Label printers are devices used to print self-adhesive labels, markings, barcodes, and thus for marking and identifying various types of products and devices. The label printers offered by Posnet are perfect for industrial conditions, where there is a need to print a large number of labels. Posnet offers stationary and mobile label printers. These types of devices are highly specialized equipment that improves the functioning of many processes in the company.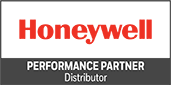 Devices from the category of label printers are characterized by ease of use and a large variety of functions. The devices meet the stringent requirements of crowded distribution centers, warehouses and supply chain logistics and service companies. Label printers can significantly lower your business operating costs by minimizing energy consumption and reducing operating costs.