Bar codes - Data collectors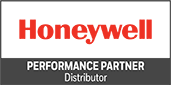 Posnet Polska S.A. is the only official Polish distributor of Honeywell products.
Data collectors are devices whose task is, above all, the collection and transmission of data. It is a kind of portable computer equipped with a barcode reader. The collectors have a keyboard, memory and LCD display.
Data collectors are pocket scanners that store a variety of data. The data is entered using a barcode reader or a keyboard: touch or physical (alphanumeric). Data is transferred via RS-232, USB or wireless communication ports.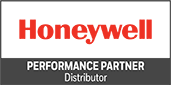 Posnet data collectors are characterized by a durable housing that guarantees long, failure-free operation. Their ergonomic keyboard that makes data entry extremely easy. The data collectors in our offer are waterproof and can work in difficult conditions. The devices are resistant to dust and dirt. Data collectors are devices that are comfortable to use, as they do not require constant access to a desktop computer.